LOCATIONS
The Haunted Forest, north of the Wall
The Wolfswood near Winterfell
The Kingsroad near Castle black
The Wildling camp
Stark wool cloaks for everyone
Remember the opening scene of Game of Thrones®? Rangers of the Night's Watch find dismembered bodies in the snow. That precise location is the first location you will visit on this tour! This walking tour takes you deep into this enchanting forest to three locations from season 1. The other two locations are Tyrion and Jon's campfire on their way north to the wall and the bridge where the Starks find a dead direwolf and her pups. We have Northern wool cloaks for cool photos in the real Wolfswood and Haunted Forest north of the wall!
My sons and I really enjoyed this trip. I highly recommend this to any big fan of the show. It was also a great way to see more of this beautiful country.
Read reviews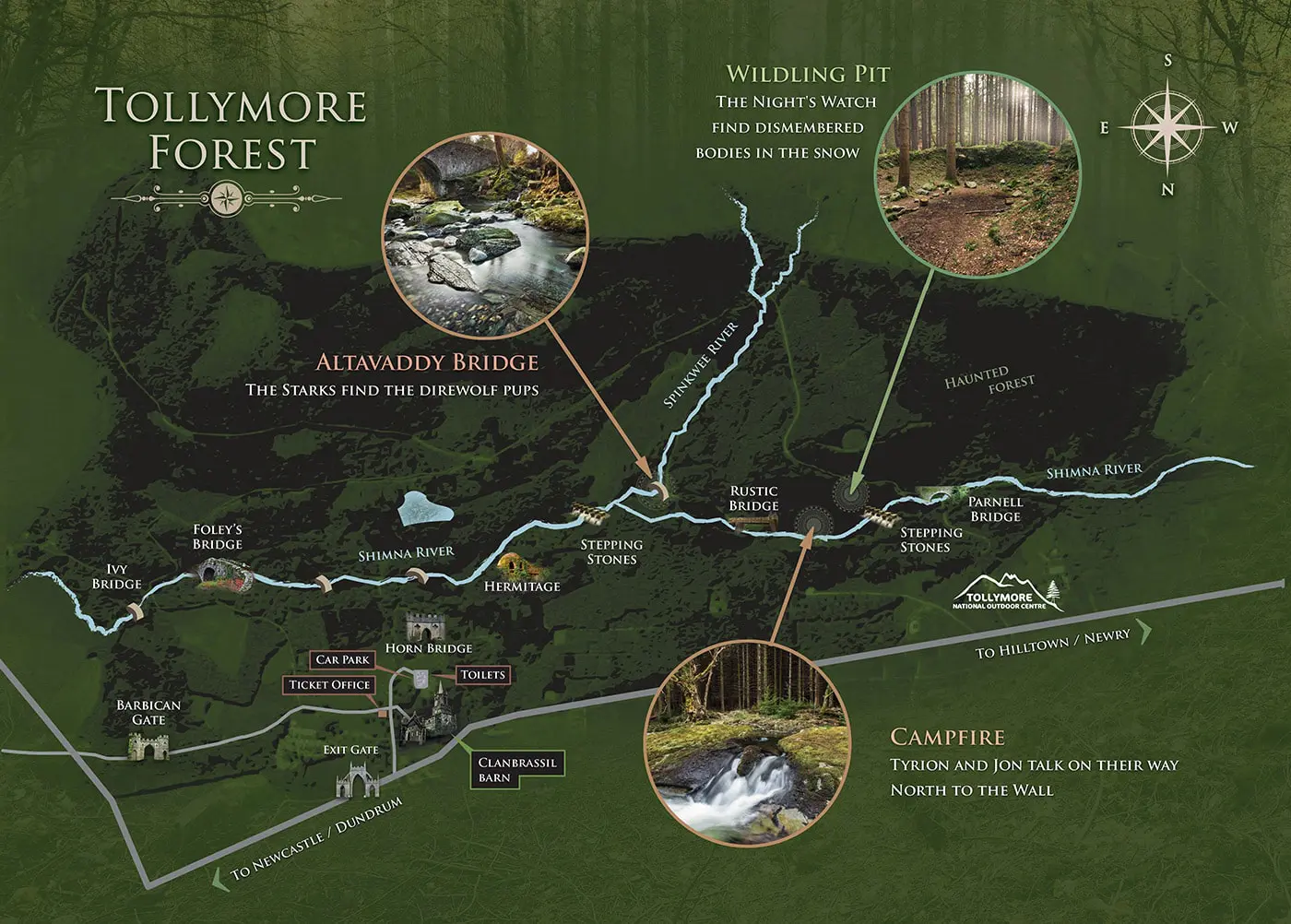 Meeting Point
The meeting point is this big tree with benches, which is beside the restrooms in the main car park of Tollymore Forest Park.
Departure time at 10:15.
You will be meeting our Winterfell coach tour and guide. You will recognise the coach by our logo in the front and back windows and the name 'Eamonn Rooney' in huge letters along the side of the coach.
Please enter your cellphone number on the booking form so the guide can call you if needed, e.g. if our coach is running a few minutes late.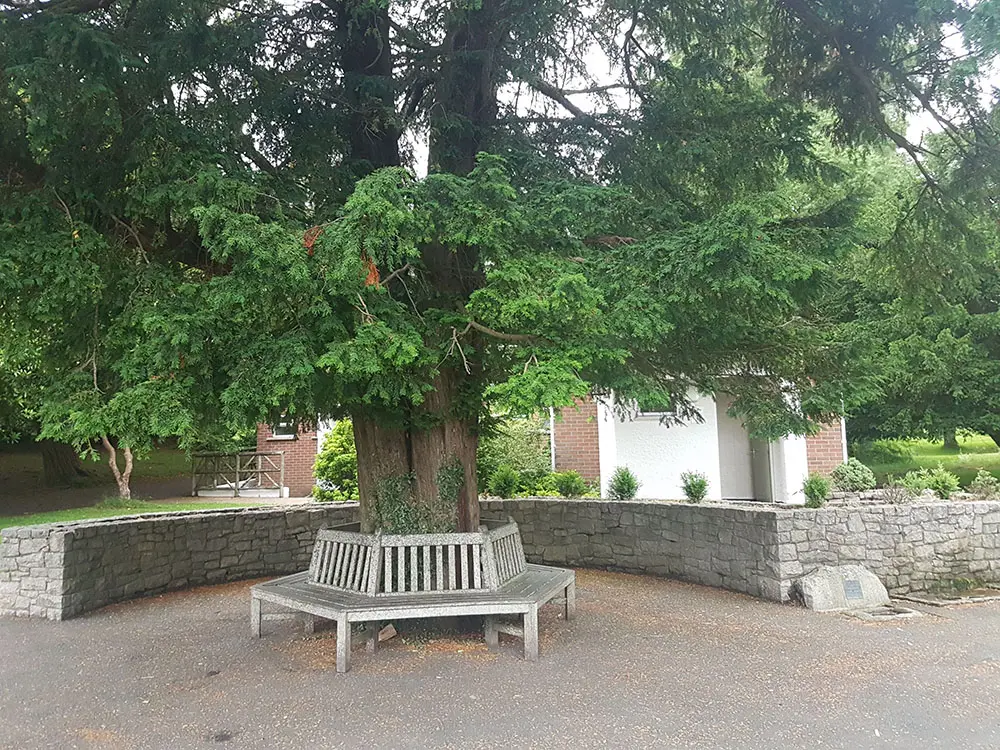 Practical Information
This tour is a walking tour of Game of Thrones® film locations in Tollymore Forest Park. The total walking distance is 3.2km (2 miles). The terrain is sometimes uneven, with a steep descent into, and final ascent out of the forest from the car park. Accordingly, this tour is not recommended for anyone with limited mobility.
You can identify the coach by the name EAMONN ROONEY in huge letters on the side. Our guide will give you a Stark wool cloak as part of the tour, at no extra cost. Please feel free to ask the guide before the tour begins.
Please wear outdoor footwear and dress appropriately for the Northern Irish weather.
Under 12s free
Kids under 12 can go free but this forest tour is very unsuitable for strollers. For youngsters from 12-18 years, please purchase a student ticket for £8.
Refunds Policy
We will fully refund your payment card if you cancel more than 24 hours before your departure time. We will charge a cancellation fee of 100% if you cancel your booking with 24 hours of the departure time.