Winterfell Trek from Dublin
All entrance fees included: no hidden costs
Visit Castle Ward, the Winterfell set location during season 1
Trek through old forests and crumbling 12th-century ruins
Stark cloaks, swords and banners for everyone
Lunch not included in your ticket price
Winter is coming! This tour starts in the depths of Tollymore Forest at the location in the first episode where Wills of the Night's Watch finds dismembered Wildling bodies in the snow. Your guide will use video clips, screenshots and VFX clips to show how scenes were made. After lunch the tour visits Old Castle Ward, location of Winterfell when King Robert asks Ned to be Hand of the King. Finally we visit the ruins of Inch Abbey where Robb Stark's bannermen pledged fealty to him as 'the King in da Norf!'
In the trunk of the coach we have Northern cloaks, metal swords and hand-painted Stark banners. The is the only coach tour from Dublin that visits these locations, away from the tourist crowds. Don't miss this chance to explore the real Westeros in Northern Ireland!
My sons and I really enjoyed this trip. I highly recommend this to any big fan of the show. It was also a great way to see more of this beautiful country.
Read reviews
Covid-19 Safety Certified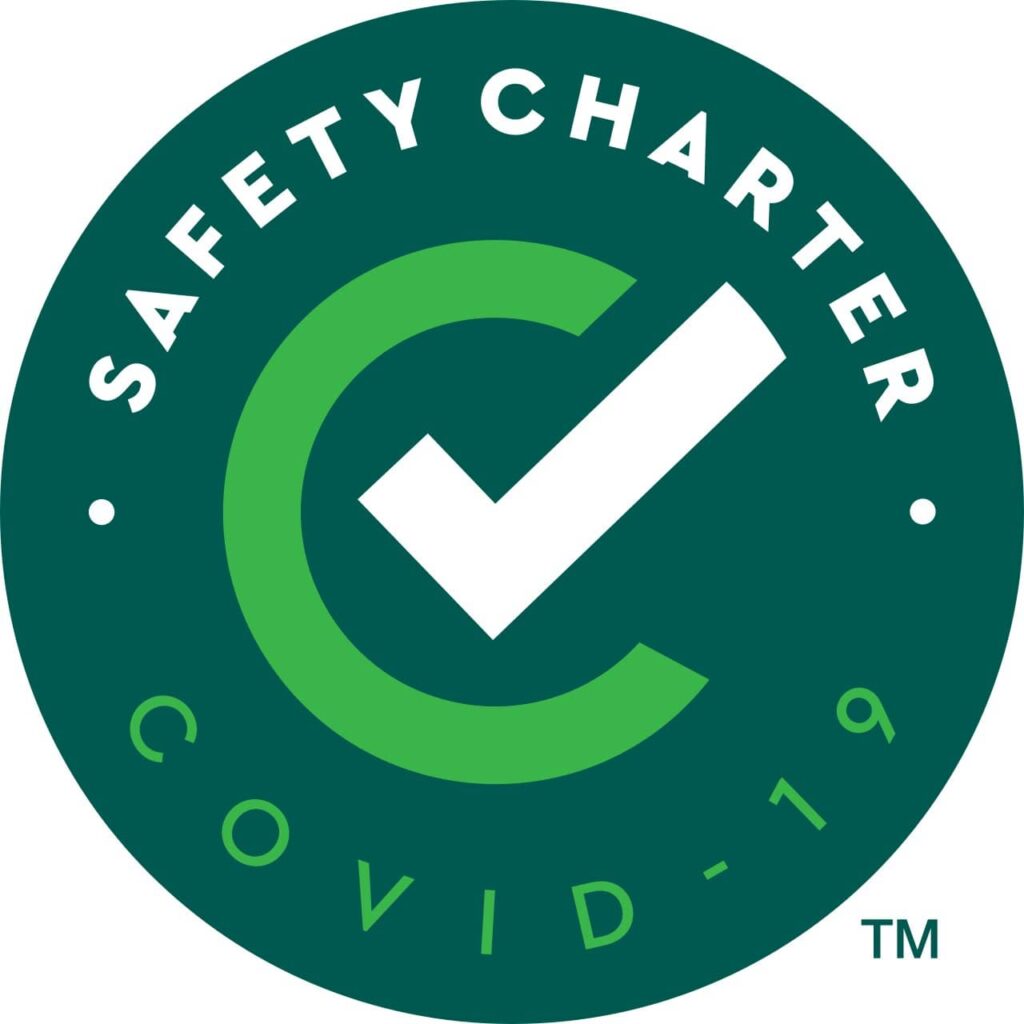 Departure point
Itinerary
07:45 Meet at Hilton Garden Inn, Custom House Quay, Dublin 1
See the google map above for the location of the Hilton Garden Inn (known as Jurys Inn until June 2016), Custom House Quay, Dublin 1.
08:00 Departure
The coach will leave Dublin city centre via the Port Tunnel.
Comfort Stop at Castlebellingham
Comfort stop for 15 mins at Castlebellingham Applegreen service station on the M1, northbound.
Morning trek in Tollymore Forest (3km trek)
Arrive at Tollymore Forest Park. Covering 630 hectares (1,600 acres), this forest is the backlot for many key scenes, such as the pit where Wills finds the dismembered bodies in the snow, Tyrion and Jon's campfire on their journey north to the Wall and the bridge where the Starks discover a dead direwolf and her pups.
Lunch at the Lobster Pot
Lunch at the Lobster Pot, a charming pub on the village green in the port of Strangford. See www.thelobsterpotstrangford.com. Lunch is not included in your ticket price.
Afternoon trek at Winterfell (3km trek)
Visit to Castle Ward Estate. There are nine Game of Thrones® film locations on site, all close together. A 16th century castle and stableyard is the film location of Winterfell. Nearby, on the wooded shores of Strangford Lough, a 15th century Tower House (small castle) served as one of Walder Frey's Twins and as the location of Robb's Camp in the Riverlands. Other scenes filmed nearby include the spot where Brienne of Tarth dispatched three Stark bannermen and the Battlefield of Baelor.
Inch Abbey: King in the North
Photo stop in the ruins of the 12th century Cistercian Abbey where Catelyn and Robb hear terrible news from King's Landing, and Robb's bannermen pledge fealty to him as the 'King in the North'.
Depart Inch Abbey
Return to Dublin via a scenic drive through Ballynahinch and Dromore. We usually play two episodes of GOT back-to-back on the return journey to Dublin.
19:30 Arrive back in Dublin
Arrive back at the Hilton Garden Inn, drop-off of all passengers.
Route Map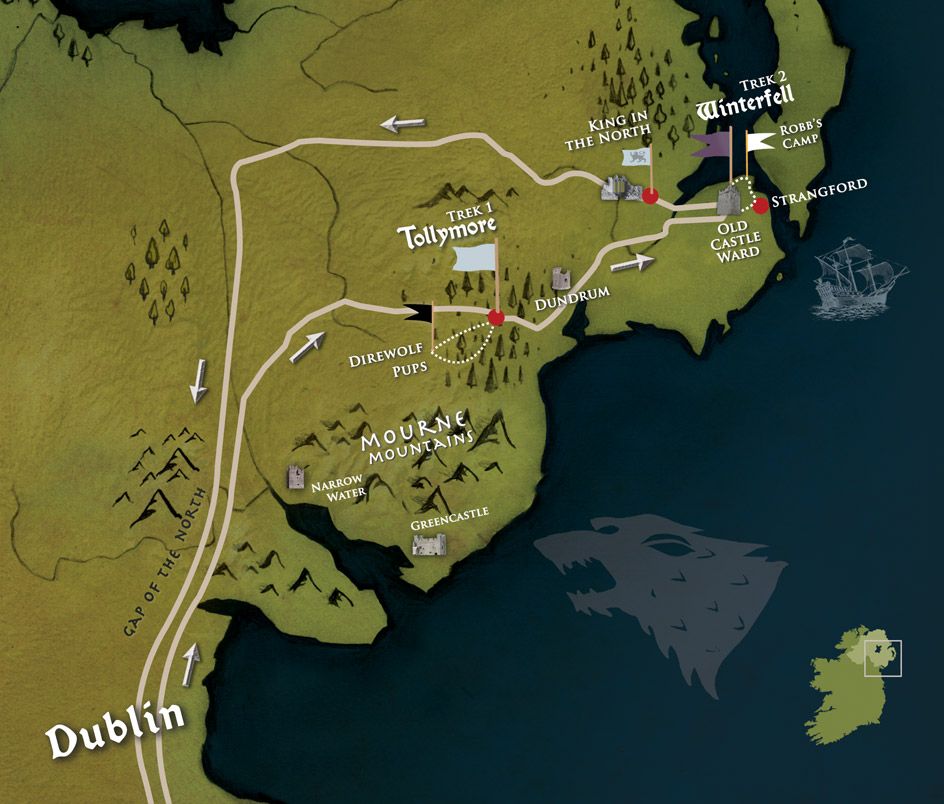 View Brochure
Practical Information
Although this is a coach tour, please note that this coach tour also includes two locations treks, one in the morning at Tollymore forest (3kms), the other in the afternoon at Castle Ward Estate (3kms).
This tour is not recommended for young children or anyone with limited mobility.
Please wear outdoor footwear, bring plenty of water and dress appropriately for the Northern Irish weather.
Please note : Lunch is not included in the ticket price
We offer 10% off for groups of 6+ adults or 6+ students
We offer private coach tours, subject to availability
Cancellation Policy
We will charge a cancellation fee of 100% if you cancel your booking within 24 hours of the departure time.
Under 18s Policy
Please note that:
1. Game of Thrones® is full of adult content and is rated 18+ in the UK and Ireland
2. Our tours include walking treks, often over uneven surfaces, and
3. We have swords and other props on the coach
Accordingly, we do not permit children under the age of 12 to do any of our tours. This is why there is no children's ticket price. If you purchase a ticket for a young person between 12 and 18, we need a written waiver from a parent or guardian. Please email us at
[email protected]
, stating the Booking ID and young person's age.